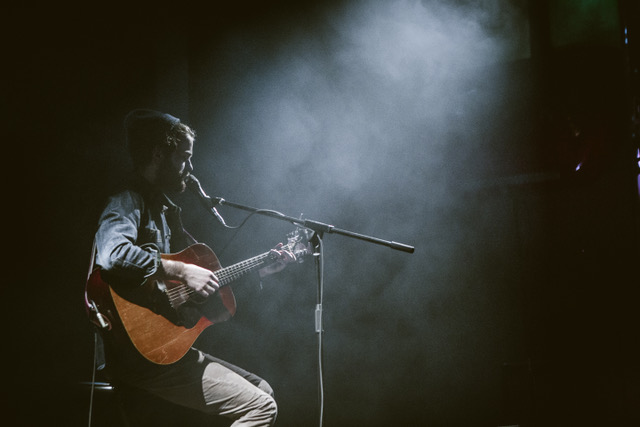 John Mark Nelson is a songwriter & producer living and working in Saint Paul, Minnesota. At a young age, he received national attention for his self-produced, folk-pop works, Still Here (2011) and Waiting and Waiting (2012), which were followed by extensive national and international touring. In recent years, Nelson has can continued to generate a high volume of recorded works - Sings The Moon (2014), I'm Not Afraid (2015), and Four Days Away (2017) - as well as producing for singer-songwriters like Kara Laudon and Sara Groves.
An up and coming indie folk band formed in Milwaukee, WI, The Oxleys met at the University of Wisconsin-Milwaukee through mutual friends and a passion for music. Lead by singer-songwriter and guitarist Cray Oxley, The Oxleys began writing and performing throughout Wisconsin in late 2016. The group is backed by Milwaukee locals Sam Brunelli on piano and jazz musician Josh Trimble on bass and harmony vocals. The group pulls inspiration from a number of genres and styles including The Lumineers, Mumford and Sons, Nathaniel Rateliff, Neil Young, Noah Gundersen, and Wisconsin natives: Dead Horses. Together, Cray, Sam, and Josh, work to turn every venue into an intimate space to connect with their audience through a love for their music.
In November of 2017, The Oxleys recorded their debut album with Minnesota singer-songwriter, and producer Dan Rodriguez. They recorded at The Lodge and The Pearl Recording Studio both located in Northeastern Minneapolis, MN. The album will be released this Summer of 2018. Embodied by an essence of honesty, a love for music, and a passion for their original tunes, the band produces an inviting sound cultivated by Cray's stories.
https://www.theoxleysband.com/